IQ DAVINCI
Launch

Commerce
Media Campaigns
In

Under 5 Minutes
Now activating brands on commerce media is
as easy as 1-2-3.
It's a commerce media renaissance.
Giant Eagle Selects Jivox As Launch Partner
"Jivox IQ DaVinci is helping Giant Eagle scale our retail media network offering in three ways: A self-service activation portal for advertisers, sophisticated feed management and AI-Driven optimization algorithms that use first-party data to deliver performance."
– Joell Robinson, Giant Eagle Senior Director, Leap Media & Sales
Speed
Activate brands
on commerce media in <5 min
Scale
Increase adoption and
revenue from advertisers

Sales
Boost product sales from
endemic advertisers
Select
Advertisers choose from Retailer Campaign Templates to suit their needs including:
Pre-designed creative masters in single or multi-product carousel formats that balance the brand identity of the retailer with advertiser assets.

Preset data strategies that drive performance across the marketing funnel, with built-in performance auto-optimization powered by AI.

Product or categories from the pre-integrated retailer feed to showcase within Dynamic Product Ads.
Preview
Easily review automatically generated variations for all of the advertiser's products in the retailer feed.
Launch
Take flight with engaging dynamic product ads across on-site and off-site placements across leading commerce media networks through the retailer's platform of choice.
Accelerating Adoption With Automation
Looking to increase commerce media adoption & revenue from advertisers?
Jivox automation is the answer.
Built On Jivox Patented Technology
Jivox IQ DaVinci takes the best of Jivox personalized marketing tech and brings it into a dedicated streamlined UI for commerce media.
Premier Brands Trust Jivox To Grow Sales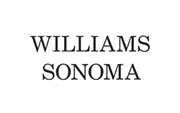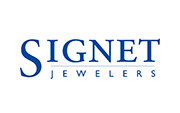 The world's most prominent brands across industries choose Jivox to personalize their digital marketing campaigns and increase revenue. See how they lower creative production costs, improve speed-to-market and boost ROAS with Jivox automation.
More From Jivox On Commerce Media
Commerce Media: The Dawn of A New Era in Performance Media
Last November I created this post about the birth of a new form of media that could very well eclipse search and social media […]
Why Retail Media Will Become The Largest Of All Media Forms
At the Liveramp RampUp event in January 2022, I stood up on stage and shared a slide that made a bold proclamation, which now […]