Our Story
Jivox is transforming the way the world experiences digital marketing. We connect brands with their audiences in the most personalized way: using big data, AI/machine learning, Dynamic Creative Optimization (DCO), customer journey optimization and identity technologies to deliver user-consented omni-channel precision marketing.
More than serving relevant messages in consumers' purchase-intent micro moments across all channels, brands can track, measure, and optimize customer paths–starting from a brand website, email, or exposure to an advertisement–that are driving engagement and conversions.
Jivox is pre-integrated with over 25 data partners who provide rich data sets for personalization. The company's Programmable Personalization APIs significantly simplify workflows and campaign activation through enablement of easy integration with other marketing technologies.
Recognized as a leader in creative advertising technologies, only Jivox delivers 1:1 messaging throughout the customer journey, seamlessly linking paid and owned media.
Jivox IQ is trusted by leading global brands that include Marriott International, Toyota, Sony, REI, Pepsi and more. We share one goal, one voice with our customers: accelerate engagement, conversions and ROI through personalized digital marketing.
John Squires
Chief Executive Officer, Akademos
John Squires was appointed Chief Executive Officer of Akademos, Inc. in April 2011. Akademos offers a turnkey virtual bookstore and marketplace for small and midsized schools. Its advanced technology, comprehensive supply-chain solution, and commitment to responsive personal service make it a leader in providing affordable course materials and digital learning tools for schools. Squires was previously the founder of Next Issue Media, the digital publishing consortium joined by Conde Nast, Hearst, Meredith, News Corporation and Time Inc. Next Issue Media brought these companies together to develop publishing solutions for tablet reading devices. Prior to Next Issue Media, Squires served as executive vice president at Time Inc., where he was responsible for leading digital operations and overseeing Time, Fortune, Sports Illustrated, Money and Golf magazines. John holds a BA degree from the University of Washington.
Mani Subramanian
Founder and CEO, Fortisure Ventures
Mani Subramanian founded Fortisure Ventures LLC in January 2011 to identify and mentor early stage founders to build successful and enduring companies. With more than 40 years of experience in the global information technology industry, Mani has significant leadership, operations, marketing and sales expertise globally. Mani's entrepreneurial journey began in 1993 in the SF Bay Area when he founded Caritor (previously IT Solutions). In early 2007, when Caritor had presence in four continents with revenue of $150M, Mani architected a buy-out of Keane, making the combined entity a $1B company with over 12000 employees. Mani was the Chairman of Keane until the company was acquired by NTT Data in 2010. Mani also helped co-found Influence Software, a business intelligence company, jointly with Marv Mouchawar in 1996, which was acquired by Informatica (NASDAQ:INFA) in 1999. Prior to being an entrepreneur, Mani served as the President of Wipro Systems from 1989 to 1992, where he led Wipro through a strategic shift to IT services. Before joining Wipro, Mani was part of the top management team at Tata Consultancy Services. Mani is a mechanical engineer from Indian Institute of Technology, Chennai and an MBA from Indian Institute of Management, Ahmedabad.
Meghna Subramanian
Co-Founder and Legal Counsel, Fortisure Ventures
Meghna Subramanian is a Co-Founder and Legal Counsel for Fortisure Ventures. Since 2011, Meghna has worked closely with Fortisure's portfolio companies, closed new investments, and coordinated the legal process for Fortisure and some of its portfolio companies.  Prior to founding Fortisure LLC, Meghna was an associate with the San Francisco office of Latham and Watkins, where she specialized in securities and antitrust litigation and complex business disputes. Meghna received her JD from the University of Chicago Law School and her B.A. in Political Economy from U.C. Berkeley. She is admitted to practice law in the state of California.
Robert Chatwani
President & General Manager, Growth, DocuSign
Robert leads DocuSign's newly created Marketing & Growth organization to scale its digital strategy across marketing, product, technology and sales. Robert will be responsible for DocuSign's product-led growth and execution, encompassing growth product and engineering teams, related data analytics, and all marketing and operations teams focused on digital expansion, demand generation and lead qualification. He will also lead all CMO functions, including product marketing, field marketing, communications and public relations, content, creative and brand strategy.
Robert most recently served as the Chief Marketing Officer at Atlassian, a SaaS industry leader and pioneer in product led growth. He oversaw teams across marketing, brand, communications and data science, and worked with the product organization to help scale Atlassian's business to nearly $3B in revenue. Prior to Atlassian, Robert served as Chief Revenue & Marketing Officer for social e-commerce platform Spring. He also spent more than a decade at eBay, ending his tenure as CMO of North America where his teams supported $35 billion in annual trading volume.
Board Members
Diaz Nesamoney
Founder, President and CEO of Jivox
John Squires
Chief Executive Officer, Akademos
Mani Subramanian
Founder and CEO, Fortisure Ventures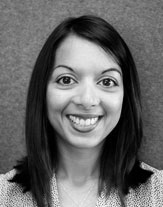 Meghna Subramanian
Co-Founder and Legal Counsel, Fortisure Ventures
Robert Chatwani
President and GM, Growth,
DocuSign