Customers
Jivox helps Fortune 100 and large global enterprise businesses drive media and creative efficiency, personalization at scale and ROI uplift through personalization. Find out how below.
You're in Good Company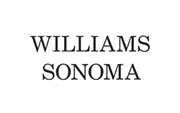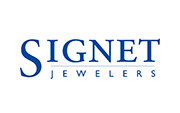 PERSONALIZED COMMERCE MARKETING
A Fortune 500 kitchenware and home furnishings retailer drives ROI with the Commerce Marketing Cloud
30 Promotions
Setup In Two Days
SCALE PERSONALIZATION ACROSS CHANNELS
A Fortune 100 sports apparel company scales personalization across channels and markets
5 years & counting
of running 1:1 personalized campaigns with Jivox
Adopted by 20 markets
with plans to further expand
Scaled from 1 to 5 channels
with more to come
INCREASE CONTEXTUAL RELEVANCE
Hawaiian Tropic shows sunscreen ads at the right time in the right place through Jivox's contextual personalization
Nominated for Most Effective Use of Video in 2018 Effective Mobile Marketing Awards
Reached 27M UK consumers across Facebook, Instagram, Youtube, Spotify, Twitter & Capital, Heart.

1:1 PERSONALIZATION WITH FIRST-PARTY DATA
A Fortune 500 hotel chain boosts room bookings by tailoring ads with loyalty offers, weather and more
28
Variations from
one master
15 min
Time between
creative refreshes
7x
Uplift in CTR
vs benchmarks
DRIVE ROI THROUGH PRODUCTION SAVINGS
A renowned global automotive brand scales back creative production costs and increases returns through ever changing messaging
90%
Creative Production
Savings
FINANCIAL SERVICES
A Fortune 100 multinational investment bank sees exponential growth in ROI with DCO Automation and Enterprise ready solutions.
QSR
A multinational quick-service restaurant chain improves ROI with Jivox.
INSURANCE
A Fortune 500 insurance company accelerates engagement with Jivox.
Let's talk about how you can get results with personalization.